Update On "The Hat"
Update On "The Hat"
Ohio State fan Scott Thomas posted an update on the K-State cap that my friend, K-State superfan Scott Thomas, bought for him before he succumbed to cancer in March. Here is his original post from August if you haven't seen this…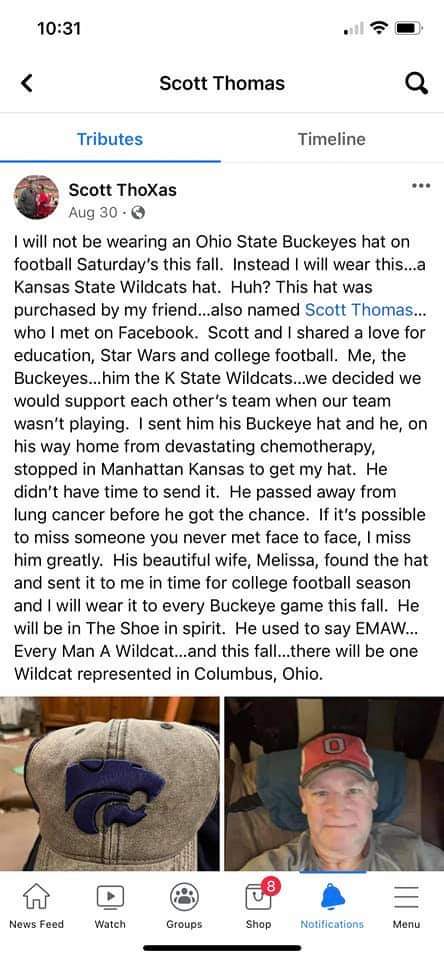 Scott posted an update on "the hat" yesterday morning…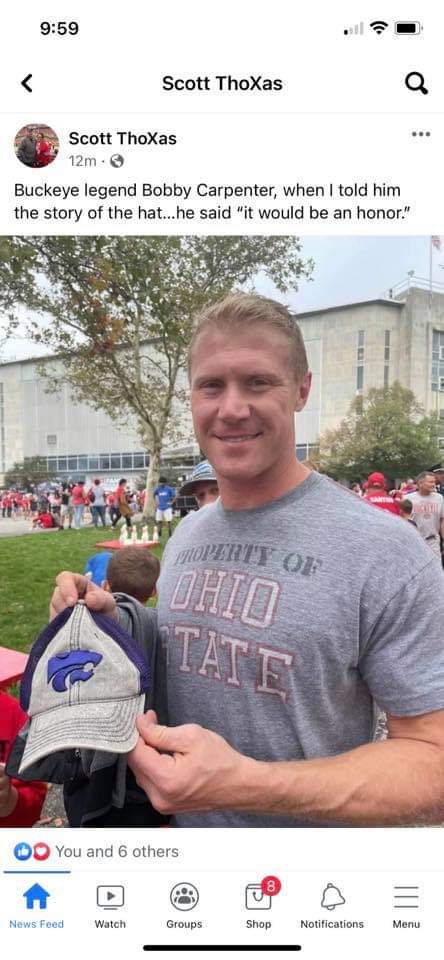 I'll admit that the name Bobby Carpenter sounded familiar to me, but I wasn't sure exactly how big of a deal he is to Ohio State fans. I did a search on his name to find out some more details. Carpenter played linebacker for the Buckeyes and was a two-time second-team All-Big 10 selection and played on the Ohio State national championship team in 2002. He was a first-round selection by the Dallas Cowboys in the 2006 NFL draft and played in for five different teams in the NFL. He last played for the New England Patriots in 2012.
I hope Scott keeps updating us on "the hat." This is a great story.
---
If you are on social media, please follow me on Twitter at https://twitter.com/joemathieu and Facebook at https://www.facebook.com/kstatejoe. Thanks!