K-State Basketball Selected As A Three Seed In The NCAA Tournament – Ten Things To Know About Their Opponent Montana State
K-State Basketball Selected As A Three Seed In The NCAA Tournament – Ten Things To Know About Their Opponent Montana State
K-State was selected as the number three seed in the East region of the NCAA tournament. They will play 14-seed Montana State at approximately 9:40 PM Friday, March 17th in Greensboro, North Carolina. In general, I am happy that this team received a three seed considering how the season ended, going 6-7 in their final 13 games, capped off by a bad loss to TCU in the Big 12 tournament. K-State's impressive start to the season stuck in the minds of the selection committee, and they were rewarded for it. At first glance, I am also pretty happy with K-State's draw and their chances to make the Sweet 16.
I do not know much about Montana State, K-State's opening-round opponent, so I thought this was a great opportunity to research to see what I could find out. As a result, here are ten things to know about Montana State.
1) They are a member of the Big Sky Conference. They finished second in the regular season standings but won their conference tournament title game against nine-seed Northern Arizona to win the automatic bid to the NCAA tournament. Northern Arizona beat top-seeded Eastern Washington earlier in the tournament.
2) They played one game this season against an NCAA tournament opponent, losing at Arizona 85 to 64 on December 20th.
3) They rank 123rd in the country in scoring, at 74.2 points per game. K-State ranks 88th with 75.5 points per game.
4) They rank 72nd in the country in points allowed, giving up 66.6 points per game. K-State ranks 147th, giving up 69 points per game.
5) Their leading scorer is guard RaeQuan Battle. He averages 17.4 points per game. His three-point field goal percentage is 34.5%.
6) They do not have anyone on their roster over 6'9″ tall. Their tallest player is 6'9″ forward Jubrile Belo, their second-leading scorer, averaging 13 points per game, and their leading rebounder, averaging 6.1 rebounds per game. Belo was the Big Sky player of the year in 2021-22.
7) Their mascot is the Bobcats, which means we will have the Bobcats versus the Wildcats.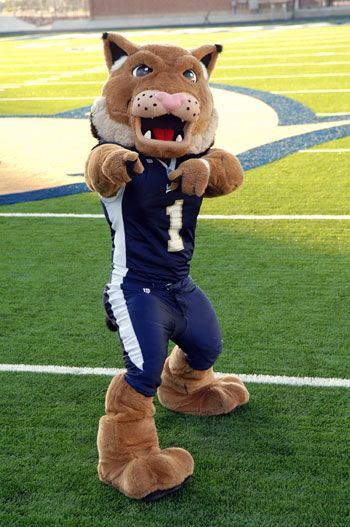 I was curious as to the difference between the two. I looked up the definition of "Wildcat" and found "Any of various wild felines of small to medium size, including the bobcat and the caracal." Then I looked up "Bobcat" and found "A wild cat (Lynx rufus) of North America, having spotted reddish-brown fur, tufted ears, and a short tail." I would surmise from these definitions that they are the same thing. The mascots of the two teams look a lot different from each other though!
8) They are coached by alumnus Danny Sprinkle, who is in his fourth season. It is his second straight NCAA tournament appearance coaching the Bobcats. As a 12 seed, they lost to Texas Tech in the first round last year.
9.) They also have a men's rodeo team. Not relevant to the game, but interesting, nonetheless!
10) They have won their conference regular season title 11 times and their Conference tournament four times.
K-State is an eight-and-a-half point favorite against Montana State. I like the Wildcats' chances to beat the Bobcats and make it to the second round, but they will have to keep the turnovers to a minimum in order to do it!
I am picking K-State to win but Montana State to cover the spread. K-State 77 Montana State 70.