From The Couch – Texas Tech Fans Attempt To Trash Talk K-State And It Is Glorious
From The Couch – Texas Tech Fans Attempt To Trash Talk K-State And It Is Glorious
Full disclosure: I really like Texas Tech fans. They're my favorite fan base on social media and my interactions with them via my social media accounts, website, and email have always been great. On Tuesday, "Ramblin' Raiders Entertainment," a Texas Tech podcast, posted a thread on Twitter asking Tech fans their least favorite thing about the Wildcats. As you can see from their post, they don't really hate K-State and it was all in good fun. The replies were too good not to share.
JM: If that's the worst thing they can come up with, I'll take it.
JM: Hey, I like Willie's look!
JM: I've lived in Kansas most of my life and didn't know that there is a Moscow, Kansas. Nice work by this Tech fan.
JM: Guess Texas Tech fans hate TCU way more than K-State!
JM: That's a good reason to hate an opponent! It's also a compliment!
JM: Nice work here. 18 square miles is another fun fact that I didn't know.
JM: Nice calves, Willie!
JM: I laughed too hard at this one.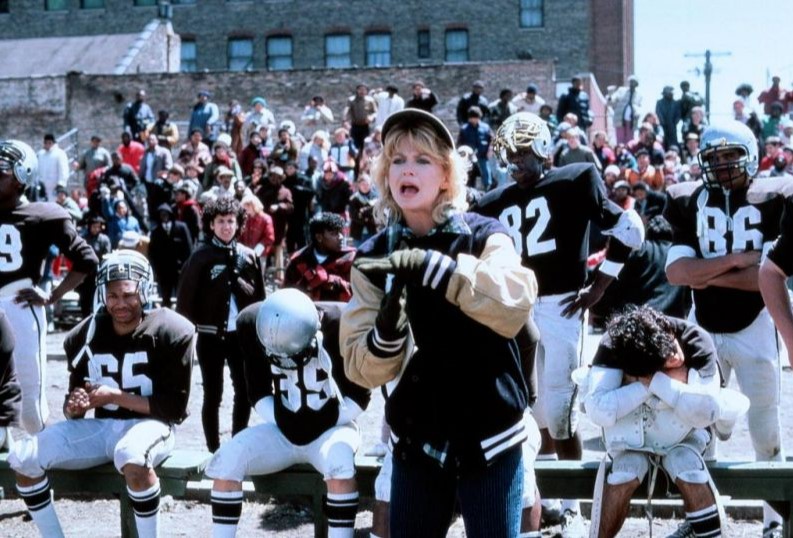 "Wildcats" was an underrated 80's movie!
JM: Who is this Coach Prince that you speak of?
JM: Good point.
JM: There are better and worse places to park at a college game than in Manhattan. If this was the worst thing about their experience, I'll take it!
JM: This one got me to smile.
JM: Oh no, someone dug up this video? Why wasn't this scrubbed and deleted from the internet?
JM: I like the idea of a rivalry trophy between the two programs.
JM: I'm not sure how far back he is going here, but when I attended my first K-State football game, my freshman year of 1991, I remember thinking the stadium was a small step above my high school football stadium. It's come a long way.
JM: Don't get me started on Eric Adams.
JM: "Fabulous."
JM: These people aren't very good at talking trash.
JM: Yes, I think we did.
---
Subscribe and listen to our BLEAV in K-State sports podcast at any of the links below:
https://bleav.com/shows/bleav-in-k-state/episodes/k-state-football-tulane-game-review-and-a-look-ahead-to-oklahoma/
Apple: https://podcasts.apple.com/us/podcast/bleav-in-k-state/id1642985752
Spotify: https://open.spotify.com/show/1O76sSFuipUeVieV4lUBJx?si=6R1zbcbrTguXj8hQAtANeQ&utm_source=copy-link
Contact us at:
Facebook: https://www.facebook.com/kstatejoe
Twitter
Joe: https://twitter.com/joemathieu
Reggie: https://twitter.com/ReggieRbsports
Check out The Reggie Blackwell Show on 590 The Fan in St. Louis.